I did it…I blinked…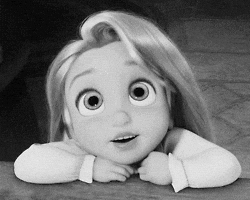 via giphy.com (Yes, another Disney GIF…just sharing my love for the game people!)
It feels like this semester just started…but unfortunately, it is now over.  It has flown by.  My #LearningProject has also flown by!  Seems like yesterday I was just beginning to think what I wanted to learn over the course of my time in EDTC300 (Education Technology and Media in the Classroom).  Throughout this class, I was instructed to choose a topic that could be progressive and substantive throughout a semester.  I was also required to use the majority of the resources that I found online to assist me in my learning through my #LearningProject.  We were to blog about our process week-to-week and to share our progress with the online world and our peers.  With much humming and hawing, I chose to learn American Sign Language (ASL).
This was a skill that I had little to no experience with.  I was also so eager to learn ASL though, as I saw it all the time through movies I've watched, through my sister learning ASL from her friends who are apart of the deaf community, as well as in public from the people around me.  But what had the most influence on me, toward learning ASL was from watching and basically falling in love with Nyle DiMarco (famous actor, advocate, and model) from the popular tv show, Dancing with the Stars.  From watching him dance week-to-week, and listening to his home story/experiences and learning what brought him to the show made me want to learn ASL even more.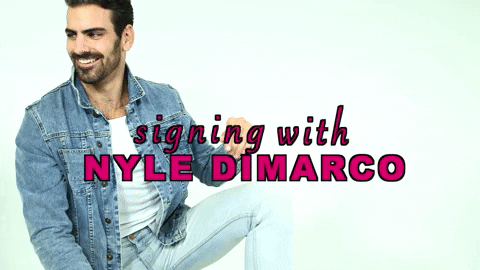 via giphy.com
I watched his family video, I added the app that he teaches ASL on, I supported his advocacy campaign through purchasing one of his BeYOUtiful apparel items and I also relate to him through the fact that he has a very closely knit Italian background as well as I do!  When watching him sign on Dancing with the Stars, I found myself trying to learn to sign along with him by pausing the channel, etc.  What an amazing individual and even more inspiring through all that he has and is continuing to accomplish.
I used these above online resources, my sister's ASL Dictionary, various YouTube tutorials, as well as my sister's friends knowledge, from the deaf community, on the accuracy of my signing through the duration of my #LearningProject.  All of these resources, online, hard-copy and in face-to-face interaction, supported my learning in this ongoing process.
I can say that I have grown and developed in my ASL skills and am very proud in all that I have accomplished, but I still have a ways to go as I will continue to learn ASL and become fluent in this inspiring and profound language!
Below is a recap of my #LearningProject journey:
#LearningProject Recap
Welcome All To, #KeepCalm&SignOn!
Introduction, planning process, and how my #LearningProject will be laid out
Introducing Myself Through Signing
Week 1 of my #LearningProject
My initial thought process and challenges
Introducing myself by signing "Hi, my name is Manuela"
Week 3 of my #LearningProject
Learning to sign the #'s 1-15
The resources that I used adventuring into the ASL number realm, were: a Youtube tutorial, for beginners to learn numbers 1-15 in sign language, The ASL app: Know Your Numbers – Intro & 0-10, and the guidance and assistance of my sister, Alessandra
Challenges in learning from videos without people speaking and just sign
Week 4 of my #LearningProject
Learning to sign a variety of family nouns
Awesome source which has a plethora of ASL teaching resources.  From a site called signbabysign.org. (look up how to sign a particular word)
This weeks inspiration not only came from my own family, but it also had a huge impact from Nyle DiMarco.  I have mentioned him before in some of twitter posts that are related to ASL.  On Nyle's website, he has a video from his BeYOUtiful campaign titled, Family. (So touching…)
What or who can you become an activist for?
Integrating ASL into the Classroom
Week 5 of my #LearningProject
Advantages and benefits to children with using ASL in the classroom
Videos of me signing: manners, the 5 W's, yes and no, part one of school signs, and part two of school signs.  
Online resources that I used: Manners, 5 W's, Yes & No – learned from The ASL APP. , Part 1: School Signs – learned from an app ASL on a smartphone, and Part 2: School Signs – learned from SignSchool app on smartphone
Week 6 of my #LearningProject
Learning how to sign some colours
For this blog post, I am gathered inspiration and resources from my classmate, Rebecca Hitchens, in which her post is extremely helpful on Colours and Clothes
I used the ASL apps that I have mentioned above
Connecting and relating it to my own artistic talents and bringing learning colours into the classroom in a different language than what children are used to
MMMM…..Food! Signing my Favourites! 🙂 
Week 7 of my #LearningProject
Learning how to sign a variety of commonly known food items, yummy breakfast items as well as cultural eats with my favourites in Italian cuisine
Online resources: SignSchool app on my smartphone (which I have used in previous blog posts)
Don't Be Afraid To Show Your True Colours
Week 9 of my #LearningProject
This week I decided to teach my 4-year-old niece, Adrienne to sign animals with me
To learn some of the signs that we didn't know, we searched a YouTube tutorial on how to sign animals in ASL
Give it a watch 🙂 She's adorable!!! PLEASE NOTE: Also making a guest appearance in our video is the well known, Belle#2 in my sweater! (She couldn't be left out as my niece ordered heheh)
"Zia Man, Let's Make Funny Faces!"
Week 10 of my #LearningProject
Learning how to sign some emotions with my niece Adrienne
Adrienne inspired this week's learnings by beginning to make funny faces to me and it gave me such inspiration to have her co-starring this week in signing our emotions away
Online resource used: YouTube tutorial video on how to sign emotions. 
**Again this week, Belle#2 couldn't miss out on the spotlight so she had to sit front row in Zia's (auntie in Italian) sweater.
Week 11 of my #LearningProject
Learning to sign some national holidays: Christmas, Easter, Hanukkah, Halloween, Happy Birthday and Thanksgiving
We had difficulty signing with combining 2 signs together, i.e. Thanksgiving – signing the word 'Thanks' and then signing 'giving'
Online resource: YouTube tutorial on Holiday Signs in American Sign Language. 
It's a long way down the 'holiday road,'  but we had a great time on our holiday road with signing (HEHE)!
Reflecting on the Idea of Learning Online
a. The fact that if you mess up or get frustrated with a certain aspect of your learning, you do not get judged by others for it, as it is only you and your lonesome learning the newly found skill
there were many times each week that I got really frustrated with myself if I couldn't get a sign down or remotely even do it
I could stop what I was doing if I would get too heated, go do something that would calm and take my mind off of it and then come back to it with a clear mind
b. To be able to learn ASL alone without distraction or interruption and at my own pace (as a classroom would otherwise)
I was able to go learn in a quiet space in the comfort of my own house (more often than not in my comfortable bedroom)
there was a deadline for each #LearningProject post but it wasn't strict and I was relaxed and not stressed or overwhelmed in getting them completed and published each week
pretty mellow atmosphere
c. Receiving feedback, perspectives, suggestions, comments, ideas, advice, encouragement/praise, resources, etc., from my EDTC300 peers and from others in the online world, on my progress through my #LearningProject
There was a lot of commentary from my #LearningProject posts from my supportive EDTC300 peers, which you can go to my Final Networked Learning Wrap-Up document link for that!
d. To be able to connect with people through online interactions that live far away
some of EDTC300 peers lived in Yukon, which I thought was pretty cool to see how they do things over there and how their education differs than that of here in Regina
adding numerous people from all over the world to my PLN to collaborate with and converse with from my #Saskedchat encounter on Twitter
In Closing…
I am exposed to the benefits of learning online and gathering online resources from my peers and others professionals who are experienced in their differing fields.  I also now see the advantages of sharing my learnings through process and progress with the online world.  I have two big takeaways that I have from my #LearningProject:
Receiving encouragement and feedback from my PLN, peers and online acquaintances
&
                     2. Sharing my blog posts through WordPress, Twitter and Facebook using the                            hashtag #LearningProject and #EDTC300 (for people to navigate quicker)
I am super proud of where I am at in learning ASL, but I definitely have the willingness to continue on in my ASL journey!
Thanks, friends for tuning in to my #LearningProject for these 12 L O N G weeks.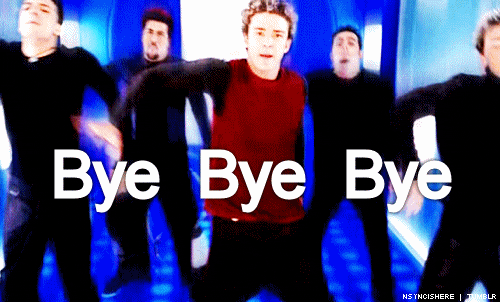 via giphy.com
Also, many thanks for #KeepingCalm&SigningOn !!
Ciao! 🙂