Out of a long list of different tools and/or apps to explore, I chose one that I have never used before, which is called Powtoon. This is a program on the internet that allows individuals to create videos for basically anything – business meeting, presentations, a gallery of work, marketing, informational videos, and most importantly for the use in education. Once you go to the site, you are directed to create an account, this is where all your creative Powtoon videos are stored, but it is FREE so YEEEHAAA!!!!
So I created an account as I wanted to explore this tool/app to see what it was all about. Being a new user to Powtoon, I was like a fish out of water… didn't have a clue what to do, where to go, or even where to click or start…which is me with everything that has to do with technology. via giphy.com
Then it instructs you to choose a layout that you want for the basis of your video. So I went and clicked on the 'cartoon' featured one because it looked really cool!
Then it takes you to the place where the magic happens. Where your creativity is put into play. This is what my video looks like as I was giving it a try! Now you give it a try!!!! 🙂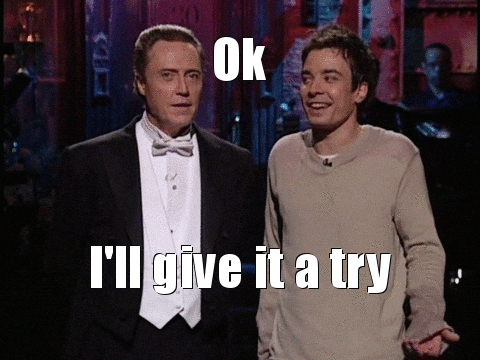 via giphy.com
Strengths of Powtoon:
Free –  can be used in any school or anywhere by anyone
Create something of your own choice
Gives a variety of templates/options to choose from
Make animated videos – business, presentations, marketing, informational, education
Compatible with any device
Weaknesses of Powtoon:
Not overly user-friendly (or maybe that is just me…)
Need experience with other video-making sites before using
A somewhat tedious process of clicking through things and finding everything you are wanting (no tutorial on how-to-use)
Slow/laggy (could very well be my internet connection?)
Use in the Classroom:
Can be used through guided-instruction with younger grades
Used for presentations with older grades (end products)
Teacher resource (part of a lesson)
Something fun for students to do when they have free time
Creative writing piece
For fun, for assignments, for assessments
Interactive
To be quite honest, I still don't fully know how the ins and outs of Powtoon…but I hope you do!!!