It is so important to teach sensitive and difficult topics such as residential schools to our students because it informs them about our Canadian and shared history with cultural genocide, and lets them be less ignorant to these such topics.  If we are going to reconcile the wrongs that originated from the residential school system, we need to become educated and educate the non-Indigenous peoples to fully understand what happened and what those schools were all about.  With that being said, schools are gradually incorporating and implementing Treaty Education as a way to introduce the sensitive topic of residential schools.  Schools are told to raise awareness of our dark history and conduct age-appropriate instruction and facilitation to students on residential schools.  I believe that it is best, if you do not feel comfortable teaching on this topic, that we let the survivors and communities to share their own experiences and stories with new generations.  I feel that this is the best way to teach, is through oral traditions, speaking and storytelling.
In some areas, such as Ontario, they are mandating and working with Indigenous peoples to enhance their curriculum in order to support what is necessary to teach and learn about residential schools, the legacy of colonialism and the rights and responsibilities we have as Treaty people.  This is what every school should be doing everywhere.  There can be no reconciliation if there is no truth portion to go along with it.  It is great to apologize and say "sorry" but that does not fully heal and solve the broken individuals that attended and endured the traumatic ways of residential schools.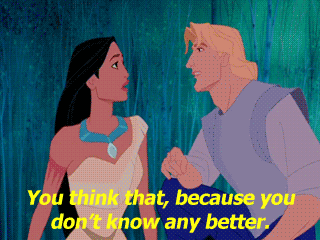 Adapted via giphy.com
This is why it is so important that we continue to make change to how we teach, and what we teach from the curriculum, as these 'hidden/invisible' topics should be shared with our students, but to remember that it needs to be in a way that resonates with them: age-appropriate material, content, language and resources.  Let's start now!!!