In his article, Jason Ohler, addresses should we be teaching our students to live 'two lives' or 'one life.'  As an emerging teacher, I agree that we should be teaching our students to live by the 'one life' perspective.  As Jason states, "one life" perspective is one that it is precisely our job as educators to help students live one, integrated life, by inviting them to not only use their technology at school but also talk about it within the greater context of community and society.  Because, by only teaching them through the 'two life' perspective, our students aren't getting the proper education or any education at all on digital citizenship, how to be a good digital citizen and the realities of using technology.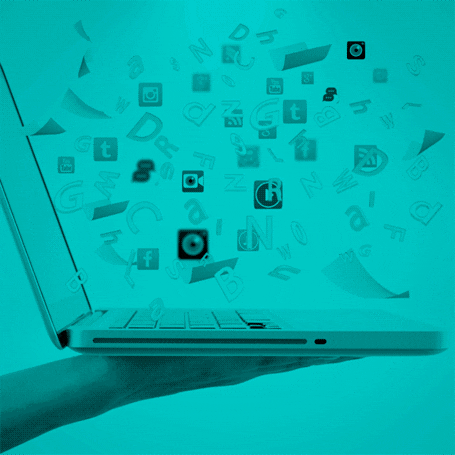 Adapted via giphy.com
From our class discussion in last week's class, I found the 9 elements/themes of digital citizenship being the most interesting.  Personally, I didn't know that some of these elements existed or connected with the use of technology.   Digital Etiquette and Digital Health and Wellness were the two that were new to me.  I learned that digital etiquette is the way in which we use technology.  Such as, when is it appropriate to use it?  Polite?  How school staff members use technology?  How staff models it in front of their students? This is a big one, as most people don't get educated on technology before they begin to use it, as this can become a pressing issue.  Secondly, from discussing digital health and wellness, I learned this is the area where individuals use social media to compare themselves and their lives to those of their peers (peer-social comparison online).  This element of digital citizenship is one that we need to be aware of and that we need to protect our physical and psychological well-being in the technological world.  In order to protect ourselves, we must be taught in school or teach our young students the many dangers of the internet and to aware of such things before using it.  These two elements of digital citizenship will come in handy when teaching my students about technology and their digital footprints in the classroom, along with the other seven.
The issues of digital citizenship are:
balance
safety and security
cyberbullying
sexting
copyright/plagiarism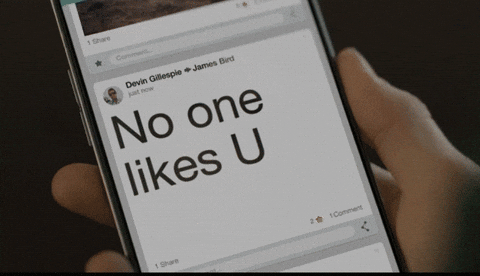 Adapted via giphy.com
These issues above have been constant and continuous throughout our rapidly advancing digital age of generations.  These topics are very important and should be put at the forefront of our curriculum in order for it to be addressed in the classroom.