I had the opportunity to join in on this weeks #SaskEdChat twitter chat.  This week, the chat was on Shaking Up Assessment.  To be honest, I was kind of nervous to be talking about assessment, as I am not very confident and comfortable with assessment yet.  But, to my surprise, the moderators were absolutely mind-changing!  They gave each person an individualized warm welcome and kept in reply back to each participant answer the questions.  The questions were also very specific and made it easy to process my thinking and reply in a timely manner.
This was such a positive experience for me, and I am hopeful to participate in next weeks #SaskEdChat.  For starters, Tweetdeck is a godsend!!!  Makes it so much easier to have a chat with a group of people, but it was kind of mind-boggling as well when the chat kept moving every-time someone would join in and respond.  I obtained a mild headache from this hour-long chat…hahaha.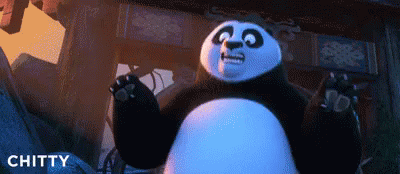 Adapted via giphy.com
To continue on, there were some questions that I couldn't really answer, as I am not yet an experienced classroom teacher, but they were completely understanding of that fact and I just followed their responses and kept their ideas, resources, experiences, suggestions, and added them to my repertoire of assessment sources.  I also enjoyed meeting new people from all over the world, for instance, someone joined from Glennallen, Alaska, which is just crazy to me!!  I also gained some new followers on Twitter, to broaden my digital community of educators!
#SaskEdChat is greatly recommended!
Here is a photo of what my Tweetdeck looked like during my twitter chat.